Welcome to Devjiani's Freight Services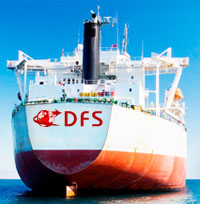 Devjiani's Freight Services, a young, dynamic and truly professional transportation management team. Our staff consists of seasoned professionals dedicated to providing the absolute best service at the lowest possible cost.

Over the years we have continually proven our value to our clients by offering them a competitive edge. We do this through excellent service and aggressive ratenegotiations. Please, let us join your team and prove it to you.

We offers the advantage of being tied into domestic and overseas computerized tracking systems, facilitating the forwarding of export cargo. We were in the forefront of the ever increasing use of paperless transactions, submitting electronic transmissions of export declarations to the Commerce Department as soon as this system became available. Our commitment is in making this technology work for you.
Online Tracking